Getting Started With Steampunk: 
Steampunk For Men
I have on occasion heard complaint from men who are new to steampunk about the variety of things women can wear, and how it seems as if a vest, cravat and top hat are the only options for men in steampunk. If this is your concern gentlemen, fear not, for it is not the case. 
Yes, there is the standard, vest, collared shirt, with pants and boots.
 (Photo by Daylina Miller of TampabaySteampunk)There are plenty of ways to personalize this classic look for a steampunk gentleman. 
  Arm garter's are great way to take a simple collared shirt and add a bit of steampunk flair to it whether it's made of an interesting fabric, a solid color or of leather (as seen above) . You can also mod you're shirt collar with some simple no sew modifcations . 
For vest's changing the buttons can add a personal flair to the ensemble. Medals are good for those without a clue how to sew. 
Perhaps the best part of the vest is the way it can completely change the appearance of "class" with a change in fabric and the way it's worn. 
This gentleman wears his with a fine damask pattern on his vest, tailcoat, a cravat and fine steampunk'ed top hat.  
For the vest, if you're hard pressed to find a victorian patterned vest, fabric stores oft provide a large variety of neo victorian damasks, materials, and accents. Don't be afraid to shop in the section with fabrics for making curtains, or the drapery section of goodwill, all you need is some interfacing and a decent lining to turn some curtains into a dandy steampunk ensemble. 
The tailcoat can be purchased from a tailor and then steampunk it, or if you're one for making things from scratch there are a few tailcoat patterns to work from. You can also make a tailcoat from your everyday suitcoat. 
Also, notice his lace cuffs, because there is nothing more manly than a bit of lace…or maybe that was the kilt…
Enough Said.
Belts aren't just for holding your pants up anymore gentlemen. 
One to hold your pants up, one for decoration, one holding your possesions, and a couple across your chest for good measure.  Never doubt the power of a good leather belt.
If the character fits you can also go for a more military-esque look 
If a working class engineer look is your goal, a knit henley, cargo pants, and goggles can be just as effective as any other option listed here. 
Another cooler option for those in warmer climates can be a pair of breeks, while they are shown below in an outfit for a colder climate, they can be utilized for warm weather.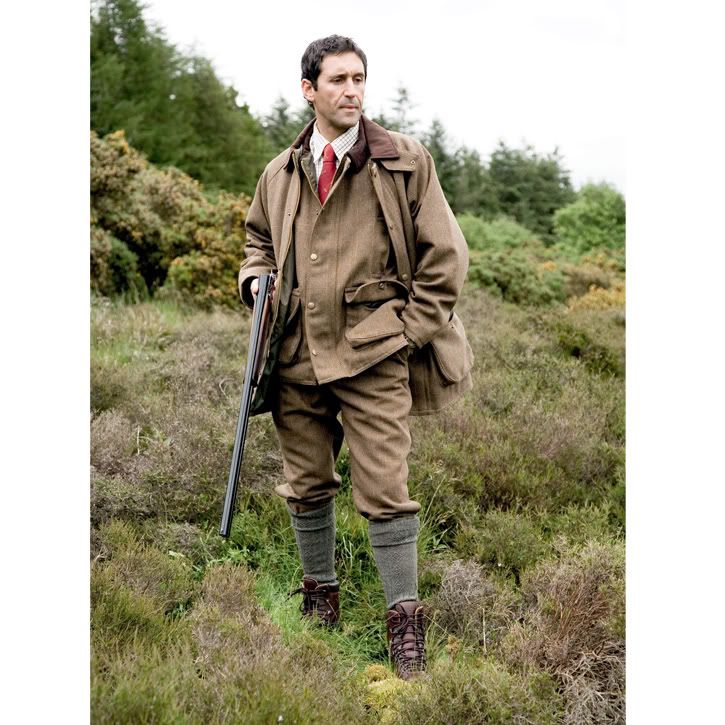 In fact, take a look at the way one of the member's of the Tampa Steampunk Society works with the warm weather,
Be sure to check out the Steampunk Gentlemen Tumblr for more ways to do Men's steampunk!
Next up for our Getting Started With Steampunk segments: Job, Character and Enviroment.
1 Notes/ Hide
foxalicat likes this
d2kr likes this
goodshipsappho posted this